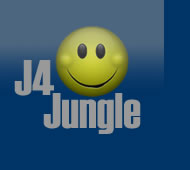 FAQ's
Q How do I order CD's?
A Click here to email your request to us

OR

You can order on-online and pay using the 'ADD TO BASKET' and 'VIEW BASKET' buttons. All major credit and debit card are accepted.
Q How much do your CD's cost?
A It depends on the format you require (mp3, audio CD no artwork, audio CD with full artwork & cases). A two hour set on CD with no artwork start at £6
Q I don't live in the UK, can you ship the CD's to me?
A We can ship to Europe, USA, Canada and Australia.
Shipping fees start from:
£3.50 to the UK
£7.00 to Europe
£9.00 to USA and Canada
£9.50 to Australia and New Zealand
Q What is the recording quality of the AWOL / OLD SKOOL sets?
A I have spent 100's of hours and a 100's of £'s collecting and re-mastering these sets. They are all the very best quality available. Please visit the mp3 section for some samples. Please contact us for information on any specific set.